Recently I found a remote vulnerability which was occured by NTFS alternate Data Streams. I'll record some informations of ADSes for my memory. I will announce the vendor and the product after the patch will be released.
NTFS ADSes are provided for compatiability with the Mackintosh HFS(Hierarchical File System). This is used for storing some information in MS Windows System. For example, MS Word stores the property information of a document to it.
We can make a data stream through some ways. For example, I made it via 'type' command. As you can see, the file size is zero despite of some texts.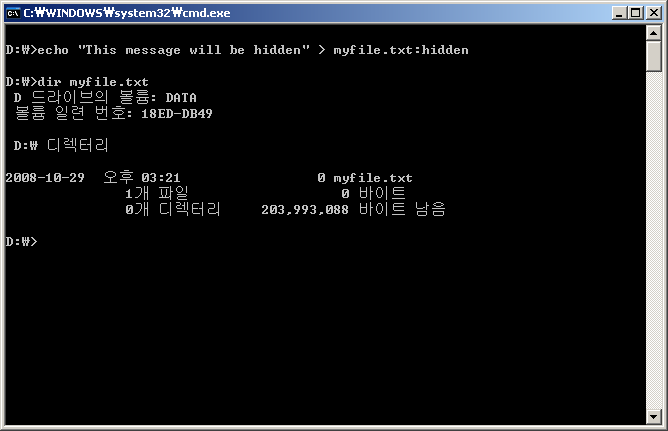 We can find this data stream using LADS(
http://www.heysoft.de/Frames/f_sw_la_en.htm
) or dir command(if you are using MS Windows VISTA, you can use '/r' switch).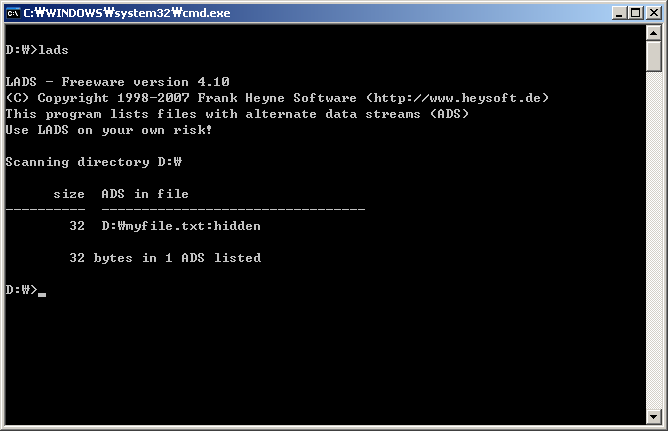 As further usage, we can hide a executable file on myfile.txt.
And we can exeute it. This is used to hide and execute a malicious file.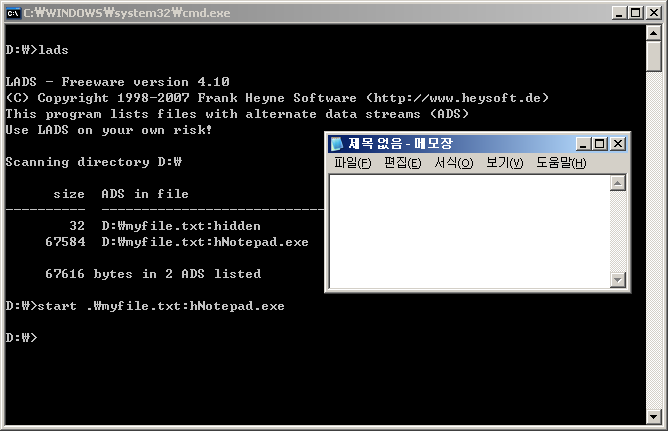 You can obtains Addinational information via below link.